Home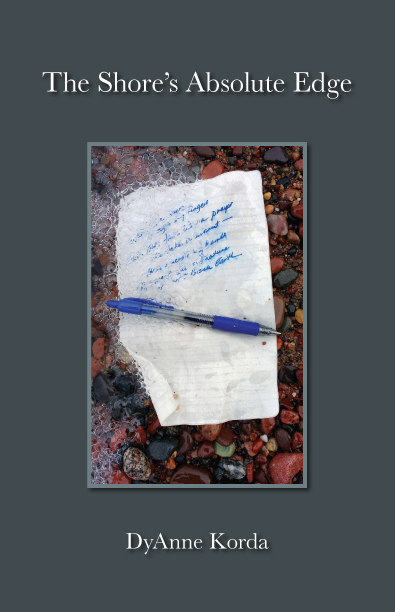 DyAnne Korda's new poetry book, The Shore's Absolute Edge,
illustrates how northern seasons embody archetypal dreams, character and spirit. As in folk tales, we can learn something about ourselves by entering the forest. These poems invite you to come along.
"The Shore's Absolute Edge is a fine accomplishment, many keen perceptions."
Betsy Bowen, Woodcut Artist
"I am so enjoying The Shore's Absolute Edge. It is really marvelous - so close to the earth… Meinrad Craighead would have loved these poems."
Amy Dosser, Film Producer, Praying with Images
"I allowed myself time to savor a small set of poems daily at quiet times. I felt at peace… The Shore's Absolute Edge will be shared and it has a home near my books by Terry Tempest Williams, Linda Hogan and other women nature writers."
Gigi Stafne, Director of Green Wisdom School of Natural & Botanical Medicine
To learn more about DyAnne's written work, visit her Book page or click here.
Also, read seasonal offerings from her Nature Journal by clicking here.
For orders and inquiries, visit her Contact page or click here.