Books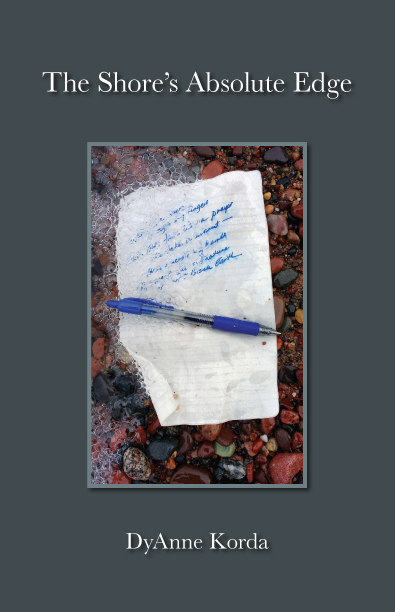 The Shore's Absolute Edge illustrates how northern seasons embody archetypal dreams, character and spirit. As in folk tales, we can learn something about ourselves by entering the forest. These poems invite you to come along.
DyAnne was awarded her second Individual Artist Grant through the Donald G. Gardener Humanities Trust and an Artist Access Grant through the Arrowhead Regional Arts Council to complete this poetry collection.
The Shore's Absolute Edge is a limited edition.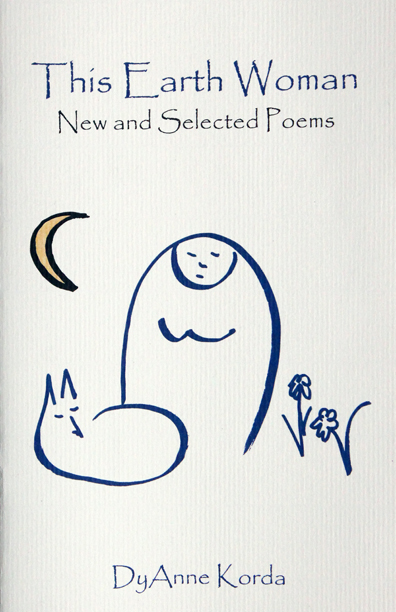 This Earth Woman is a selection of poems that honor the cycle of seasons in the North Country. Korda's writing echoes inspiration that she receives by paying close attention to Earth's environment.
This Earth Woman is a limited edition.
Korda has published poetry collections, performed readings and facilitated writing workshops to celebrate the power of words and share her artistic process. Her poetry has appeared in several journals including The Wisconsin Academy Review. DyAnne is author of the books Path of Belonging and Finding the Lost Woman.
For orders and inquiries, visit the Contact page or click here.
Also, read seasonal offerings from my Nature Journal by clicking here.