After the Flood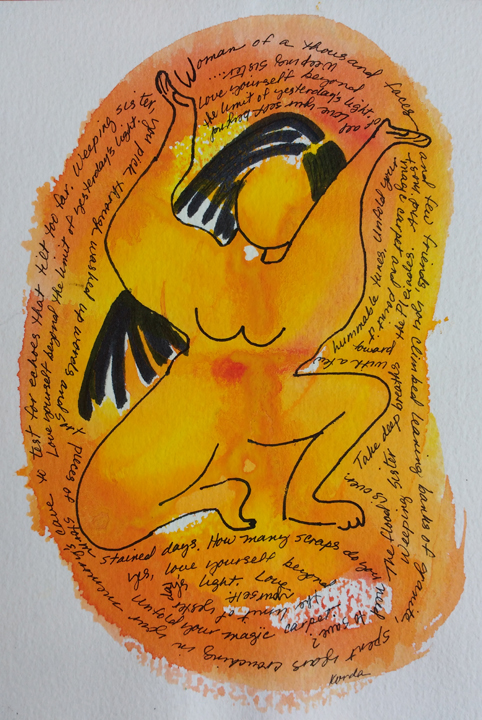 Woman of a thousand faces and few friends,
You climbed leaning banks of granite,
spent years crouching in your memory's cave
to test for echoes that tilt too far.
Weeping sister,
You pick through washed up words
and sort pieces of storm-stained days.
How many scraps do you need to save?
The flood is over.
Take deep breaths
with a few hummable tunes.
Unfold your magic carpet and point it toward the Pleiades.
Love yourself beyond the limit of yesterday's light.