What We Must Do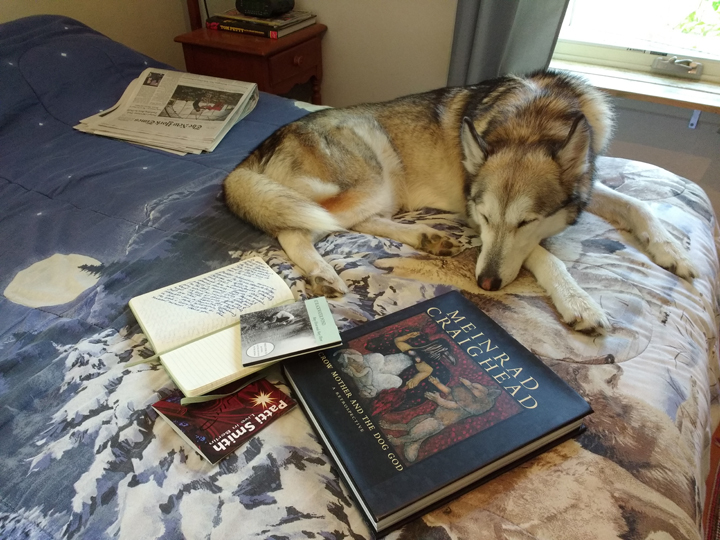 Lupin dreams on the bed.
She is swimming beyond misty veils,
finding her way back to my ancestors.
I haven't started laundry or dusted.
Instead, I've read awful news and
visited the Lake on YouTube; thankfully
she is swaying, her waves shining-alive.
I walk room-to-room,
searching for possessions to give away.
Cold weather kicks on the heater;
birdsong is muted.
Apparitions of journal pages
float around like wild seed puffs.
We are made of words, Momaday says.
I am writing and Lupin
prepares to cross over.
Bless this broken world.
I am ready to be a poet again.